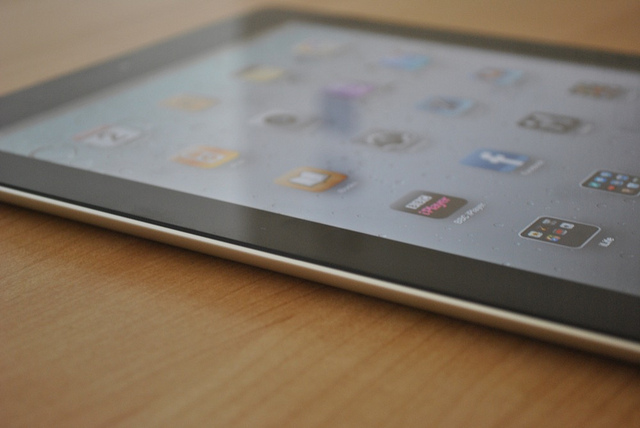 Photo:
connorsmac
There are a cohort of people who are still buying McMansions in the suburbs; I see the photos on Facebook, "Our New Home!" revealing beige wall-to-wall carpeting (still mysteriously associated with upward mobility), reminiscent of the early 90s, chosen to soften the echoes of monstrously high ceilings usually reserved for public spaces. The outside of the home is similarly beige with french windows framed by a brick veneer and a peaked roof that inevitably evokes some strange sense of American pride and envy… for it does look nice if you're just glancing by in a car.
But despite the constant commercial endorsement of this wearisome American Dream, such idyllic photos no longer sway the hearts or pocketbooks of the majority of young people who have made it clear they will not be the ones to save the housing market. Even the young billionaire Mark Zuckerburg rents, and in the city, not the suburbs.
It wasn't too long ago that people flaunted materialism. "Goods [were] exclusive or status related rather than universal, private rather than public" reports economist Tyler Cowen. But whereas the automobile enabled freedom for previous generations, today's generation use digital devices as a means for self expression. That has made possible an economy focused on knowledge and experiences, not consumer goods.
E-book author Ev Bogue took a photo of every single item he owns and encourages visitors to his site to "count, there aren't many." His belongings total a fundamental 32 things. Bogue is a proponent of augmented humanity, and encourages his readers to "cultivate presence at the intersection of life and Instagr.am," a popular iPhone photo app.
"The incentive with these apps is to live a more extraordinary and present life," Bogue argues. "If you aren't living, there's nothing much to Instagr.am, and thus people will forget about you. No one necessarily wants to see an Instagr.am of a desk. We know this, so I don't often see photos of desks on Instagr.am."
While Bogue may fall on the side of extreme in the experience economy for his privileged stylings, his penchant for walks in the forest over a new dining set is shared by his peers. We prefer to live by our screens, not among objects, and so the knowledge economy is just that – in our minds (and on our iPads) and not in the revenue-generating sector of the economy."The funny thing is," Cowen argues, "getting away from materialism on such a large scale – whatever the virtues of the switch – really, really hurts. It is the hurt that we in America are living right now."
We assumed innovation would arrive the way it always has, but technology gave innovation new forms, and insistence on the-way-it-always-was kind of economy subsequently delivered the situation we're in today: a growing income inequality, stagnant median income, and the financial crisis.
Cowen admits "you can be an optimist when it comes to our happiness and personal growth yet still be a pessimist when it comes to generating economic revenue or paying back our financial debts," and "even if we can, at the personal level, manage to feel fulfilled under slower economic growth, it is not compatible with how modern politics [and economics] is structured, namely as a ravenous beast."
Obviously Cowen knows something screwy is happening. But for all of Cowen's awareness of trying to fit a square peg into a round hole, he never goes as far to eschew the current economic framework, a system simply not suited for a knowledge and experience-based economy.
That system is legacy-based, and its "operating system for money is obsolete," argues media theorist Douglas Rushkoff. "It is optimized for a different era than the one we are living in today. It is incompatible with Web 2.0 and the Interneted world."
The Internet has allowed an economy where money, the dependency and abstraction of which has caused the financial crisis, is not the singular centralized currency. On the decentralized web, reputation is a currency. Authority is another. Data, influence, badges, credits and identity are also currencies. There are several currencies on the free and open web in fact – none of which are widely recognized at J. Crew. Increasingly that's because the point is not to exchange value for consumer goods, but for the stuff inside our screens.
I'll take a deeper dive into the economy and currencies our digital lives are creating in part two of this post later this week.