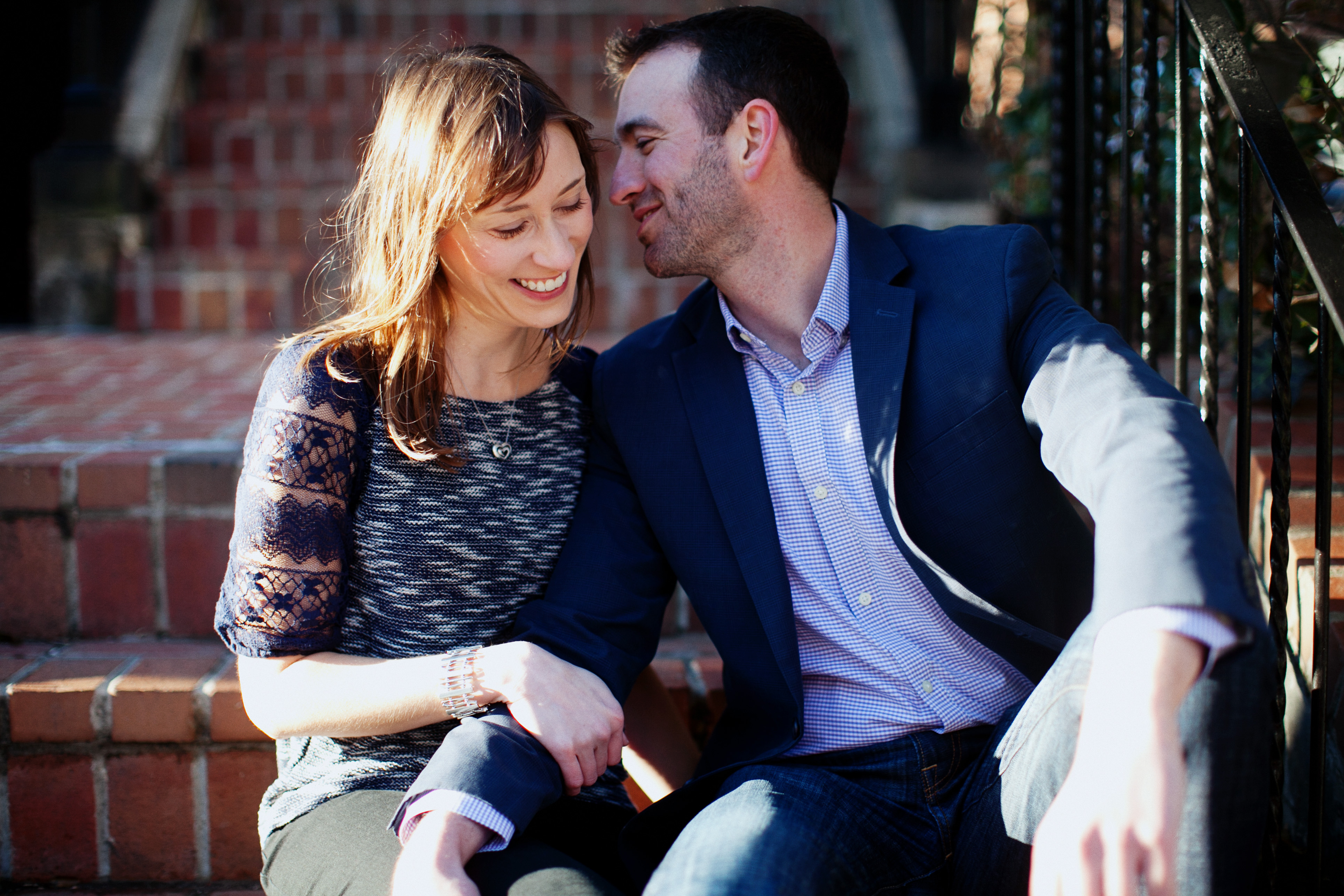 Ryan and I were together almost six years before we got married a few weeks ago. People (like me) enjoy asking long-time couples once they're married, "Do you feel any different?" And the answer is usually, "Not really."
But I do. For me, marriage is an unknown. I didn't grow up with an example of marriage or what it meant. My father died when I was in second grade, but even if he had lived, my parents were not married. They loved each other, spent their free time with each other, slept with each other (and then there was me – surprise!), but did not marry each other, for reasons too intricate for now. So I didn't learn about marriage growing up. I learned Independence. Strength. How to Put Together Furniture Without a Man.
And while I was never sure I would ever get married, Ryan has always been sure he would. If my upbringing was imperfect, his was idyllic. While his parents were both previously married, once they came together, they stayed together. They had Ryan and his brother, and while of course they had ups and downs, they mostly built an All-American life. Which isn't to say my childhood wasn't privileged and joyful, just that we did not represent the standard nuclear family.
So do I feel different? I started to when we began to plan the wedding. Besides the streamers and food, we planned not just the order of the ceremony, but our marriage. I knew Ryan was "the one" right away, but five or six years together didn't help the fear of lifelong commitment weeks before the wedding. I pushed against the idea in my head and then out loud. Very loud.
It came out all sorts of ways, but was mostly this: "Are you sure about this? Are you sure you want to commit to me? Lil' ole me?" and also this: "Wait, I'm not ready yet! This isn't where I wanted to be in my life. My identity! My career!"
I dug my heels in, trying to make the time before the big "I do" go slower, to talk about kids, and finances, and how we would fight, and who would get up with the baby, and where we would live. Our imaginary teenagers got into all sorts of trouble and I got upset when it became clear Ryan would be easier on our kids than I would be (dear future kiddos: you will be grounded).
It all took some time to sink in. When you're as hard on yourself as I am, acceptance is a delicate flower. I came to realize that not being fully formed, well, that was okay. You can enter into marriage without smoothing down all the bumps. God knows, I tried.
Finally, we took a slow one or two hour walk through our favorite running path, down to the Lincoln Memorial (Ryan's favorite), then along the reflecting pond, past the White House, and back up, past our neighborhood restaurants and shops. I didn't get everything figured out like I wanted to. Only that I had chosen and had been chosen.
I finished my vows, the promises I made to Ryan, that we would figure the rest out along the way. I promised to go on that journey with him, not knowing what will happen, how we will feel, or what will come next.
When we arrived back home after the wedding, everything looked the same, but also, everything had moved two inches to the right. The space in between opened an entirely new depth in our relationship. I can see glimpses of what our life will be like, but I try to live in the present. My head on his chest, his hand on mine.
This is different. It's all very different. Every day, my heart opens wider and I don't know how it can hold so much love.
How did you or will you prepare for your marriage? Do you feel different? How will marriage change your relationship? 
(Psst – Next week, I'll reveal the more practical side of marriage, including exactly how much our wedding cost and of course, the wedding photos. Update: click here to read.)