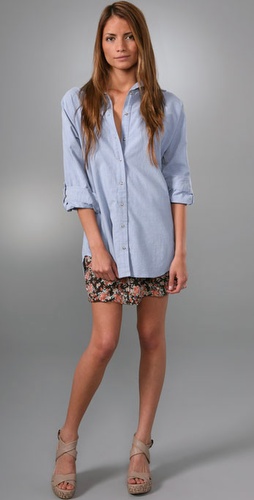 Okay, really, it could be button-down any day. But I agree with the writers over at ShopBop, that this is a great casual Spring look. Here's what she writes:
In the summer, most of my Saturday afternoons are spent on a sunny coffee shop patio with a cup and a book. An oversized chambray button-down thrown on over a print skirt is just the kind of effortless style this laid-back activity deserves.
I, of course, would wear this to work, but hey, that's what happens at Midwest start-ups.